New Boston Historical Society
New Boston, New Hampshire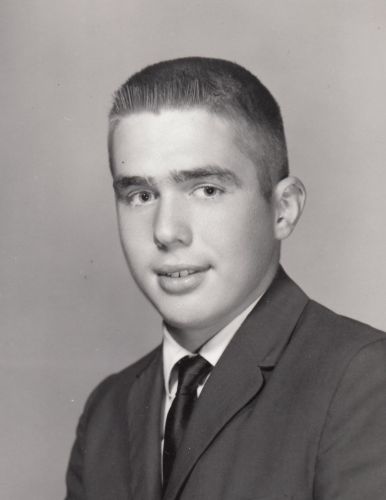 Ronald Charles Davis (1948-1970)
Sgt. Ronald C. Davis & the Davis Scenic Drive
Sergeant Ronald Charles Davis of New Boston died in Vietnam in 1970. At the time, he was serving in Binh Dinh province, with the 4th Infantry Division, 1st Battalion, 8th Infantry Regiment, B Company. He was the son of Rena and Charlie Davis.
A few years later, three miles of New Boston's River Road were dedicated to Ronnie's memory. Two markers identify this section of Route 13 as the "Davis Scenic Drive".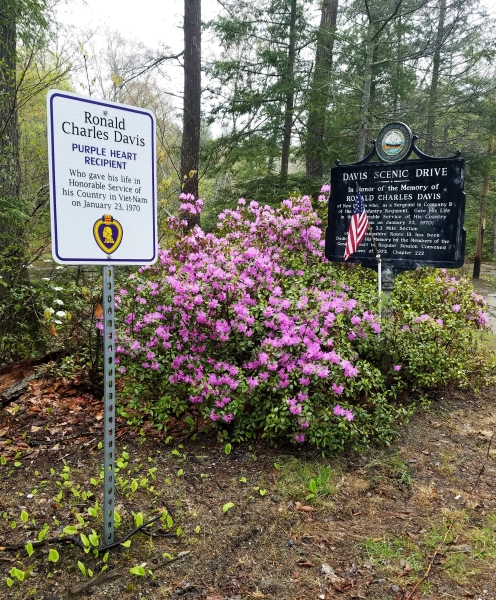 Davis Scenic Drive
New Boston GI Killed in Action
New Boston —Spec. 4 Ronald Charles Davis, 21, Wilson Lane, New Boston, was killed in action while on a mission in Vietnam, Friday, Jan. 23.
Born in Goffstown, he attended New Boston schools and was a graduate of Weare High School, Class of 1966. In New Boston, he was a member of the Future Farmers of America and the 4-H Club.
He had been in the service for one year and had been in Vietnam for the past seven months. He was serving with the U.S. Army.
Spec. 4 Davis received the Purple Heart after he was wounded last October.
Members of the family include his parents, Charles and Rena (Hilliard) Davis, New Boston; two sisters, Mrs. Richard (Virginia) Bowden and Miss Claudia Davis, both of New Boston; his maternal grandmother, Mrs. Oscar Hilliard, and a great aunt, Miss Hazel Wilson, both of New Boston; several aunts, uncles and cousins.
In 1973, Senate Bill 161 was introduced by State Senator David Nixon of New Boston to designate "a certain portion of Route 13" as the Davis Scenic Drive, in honor of the memory of Ronald Charles Davis. In his bill, Senator Nixon added that Ronnie was active in baseball, won the state tractor driving contest, and won the state title in the poultry program for two years. (SB161 was approved June 18, 1973.)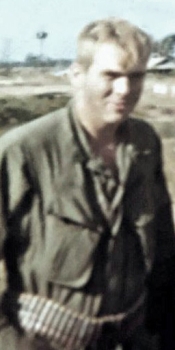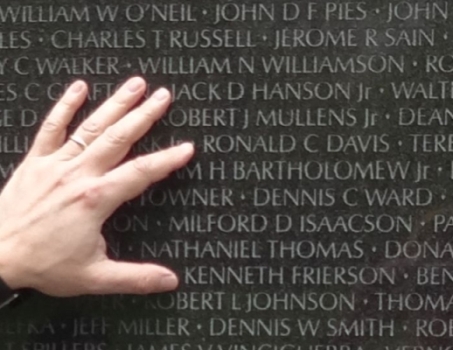 Undated photo of Sgt. Davis; detail of Vietnam Veterans Memorial in Washington DC
Today the Davis Scenic Highway, which follows the Middle Branch of the Piscataquog River, is one of the most beautiful drives in New Hampshire. In spring, summer, and fall you may see fishermen, kayaks, and great blue herons in the river. Bikers pedal along Route 13 or on the Rail Trail whose stone bridges are visible across the river from the Davis Scenic Drive. In wintertime, ice sculptures appear around river rocks.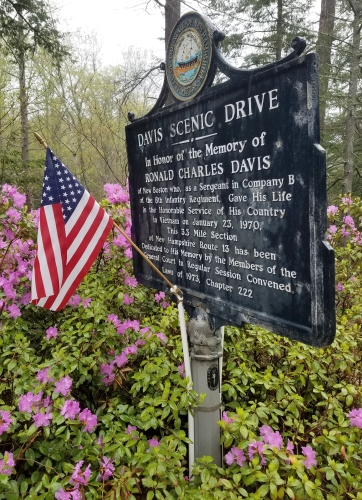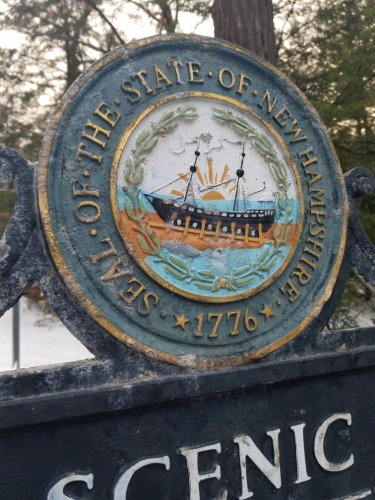 The south marker nearest New Boston center needs to be refurbished.
Two memorial markers were unveiled at either end of the Davis Scenic Drive on Memorial Day, 1974. Forty-five years later, the New Boston Historical Society proposes to send the marker nearest the center of town back to the manufacturer for refurbishment, as time and weather have taken their toll. The members of the Historical Society voted in May of 2019 to match any donations made for this purpose; we hope to raise a total of $900 — the estimated cost of refinishing, which includes shipping the marker to and from Sewah Studios in Ohio.
July 2019 update — we have reached our goal!
The Historical Society thanks the citizens of New Boston for your generosity. We plan to send the first marker to the manufacturer, and when it has returned, assuming the work is satisfactory, we will send the second marker for refurbishment.

July 2020 update — the second marker is on order.
The Historical Society installed one new marker in March of 2020; the manufacturer could not refurbish the old marker. The factory closed due to COVID-19 but is now open and a second new marker is on order. We hope to receive the marker and install it by Veterans Day. We are grateful for your donations, which made this possible.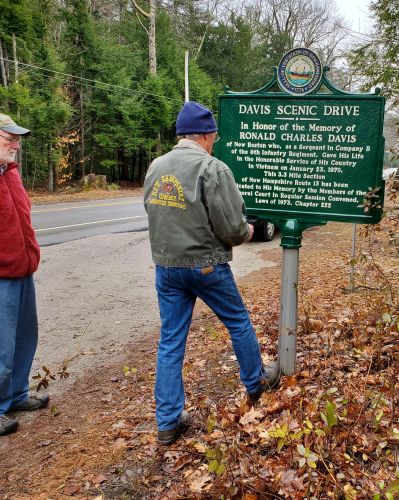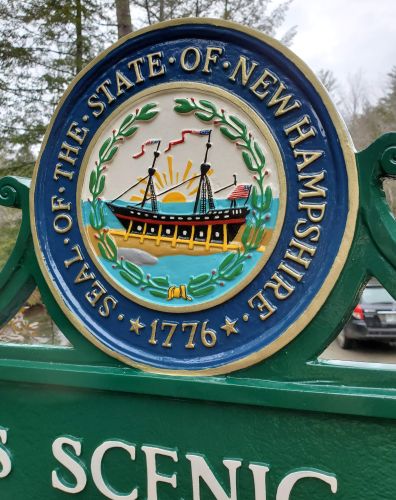 A new (not refurbished) marker was installed in March 2020.
When next you drive along the Davis Scenic Highway, please remember Ronald Charles Davis, who died at age 21, and all the many veterans who have served our country.