New Boston Historical Society
New Boston, New Hampshire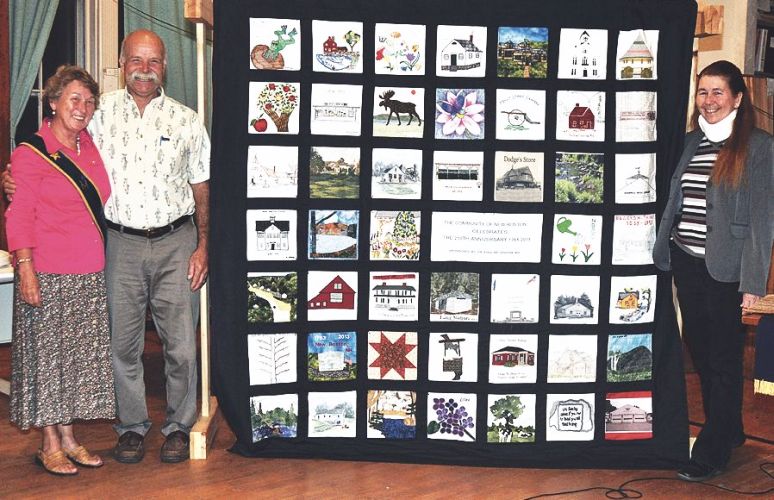 Arlene Dodge, master of the Joe English Grange, presents the New Boston 250th Anniversary quilt
to Selectmen Rodney Towne and Christine Quirk.
Photo courtesy of Brandi Mitroff and the New Boston Bulletin
---
The New Boston 250th Anniversary Quilt

To commemorate New Boston's 250th anniversary in 2013, members of the Joe English Grange organized a quilt project, inviting town residents to submit quilt squares with a New Boston theme.

The Grange presented the quilt to the New Boston Selectmen in September of 2013. The quilt was framed by Rodney Towne and displayed in the Community Room of the Whipple Free Library.

Compare this new quilt with the traditional patchwork quilts on the Old Quilts page. Each old quilt has a regular pattern while the new quilt has no two squares alike. Each square on the new quilt tells a story, and we'll include some of those stories on this page.

Please scroll down for photographs of the quilt squares. Click on any small quilt square in the thumbnail gallery to see a larger image of the square and information about its creator, its title, and the medium used.
Note: if the large quilt square isn't displayed correctly, try reloading the page which gives the Internet more time to load all the images.
You may scroll through all the pictures by clicking on the left or right arrows to the sides of the large photos or the thumbnail gallery. Quilt squares are listed in alphabetical order by the artist's last name.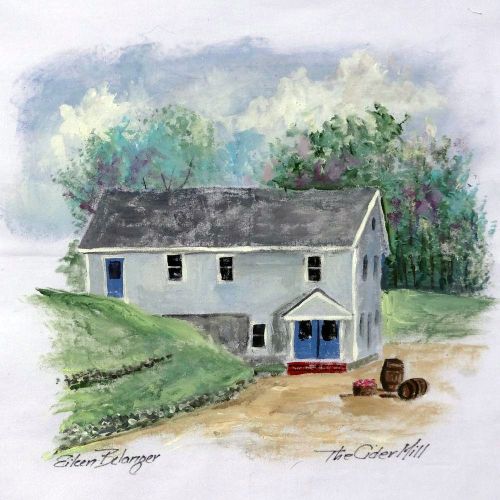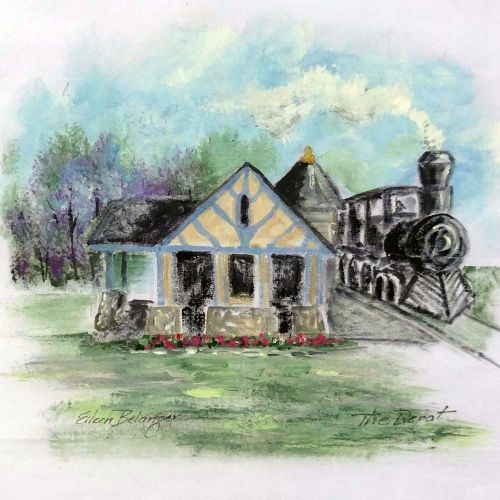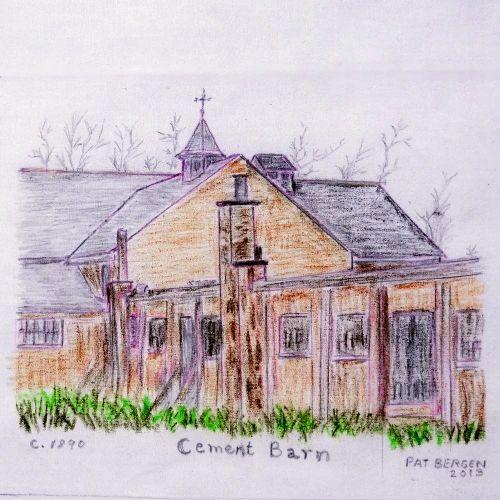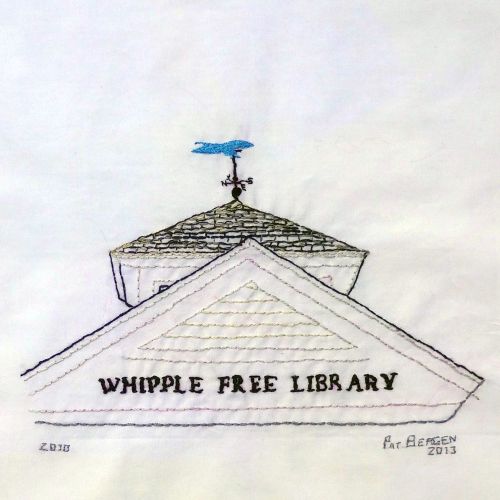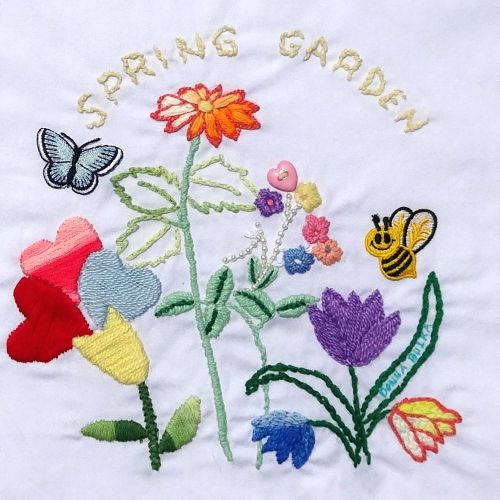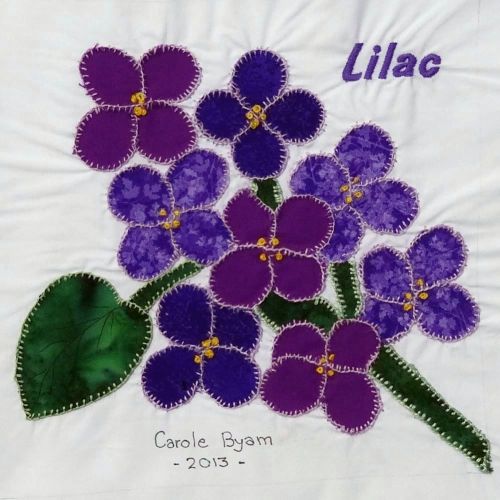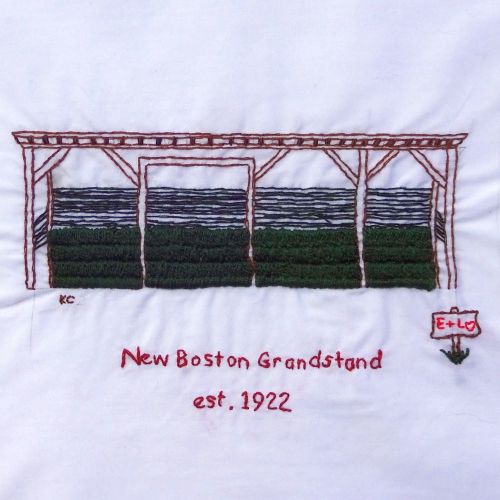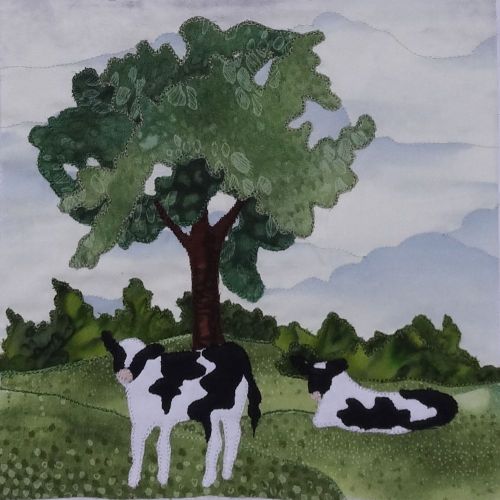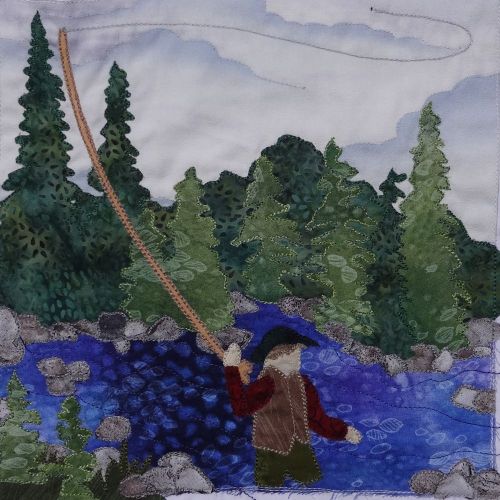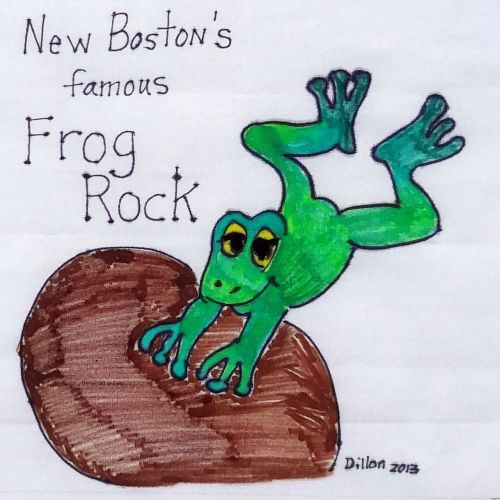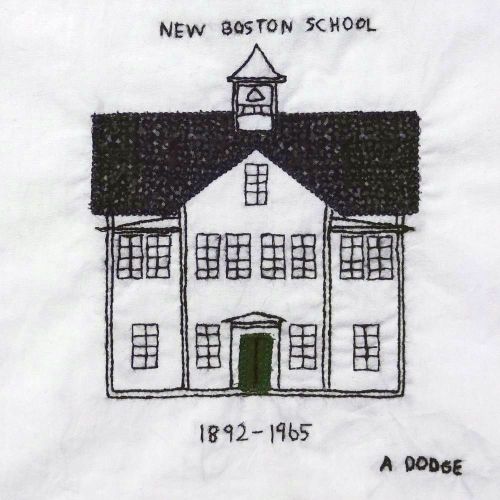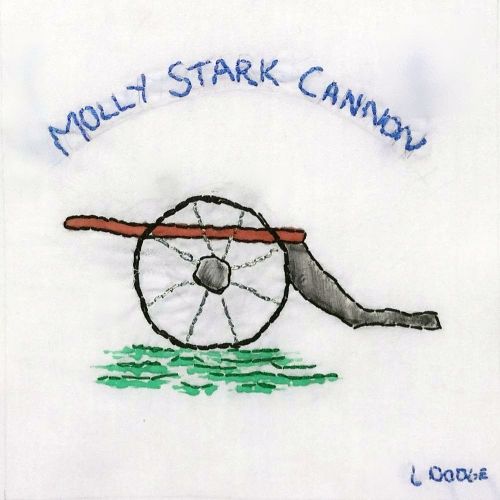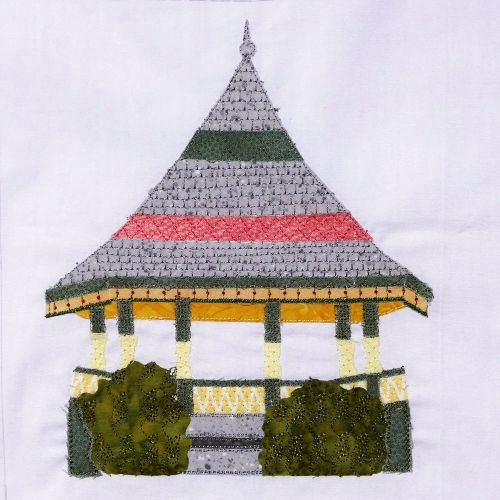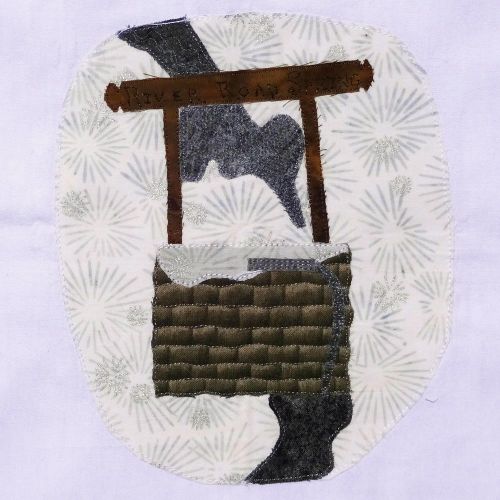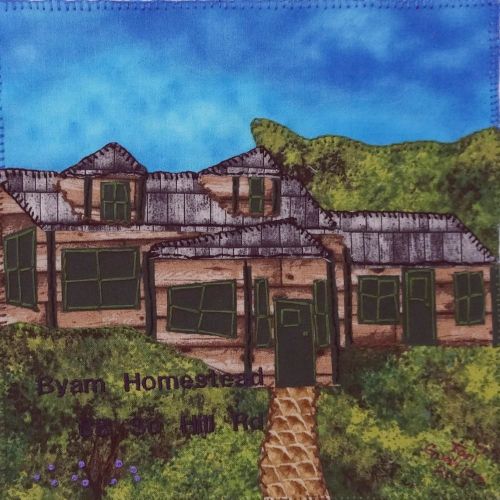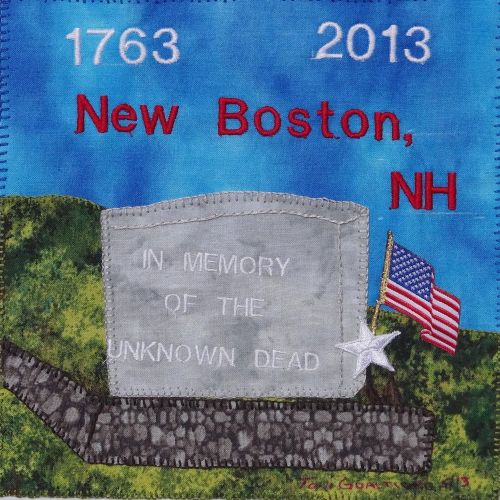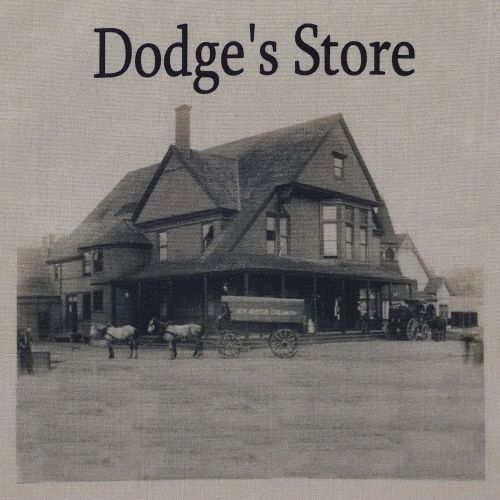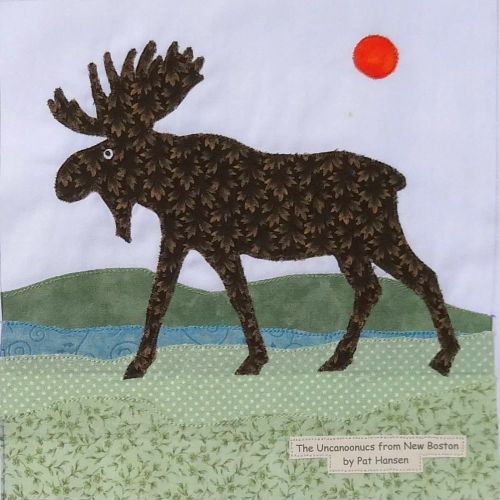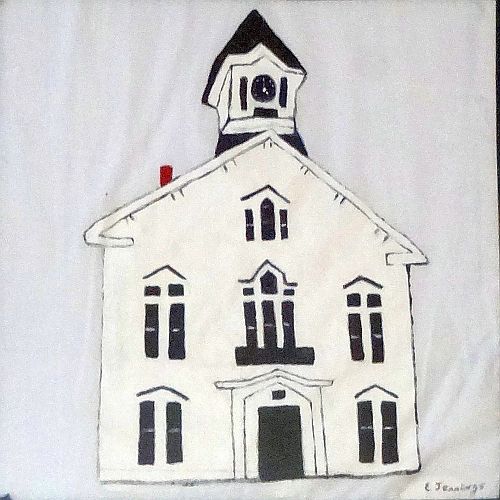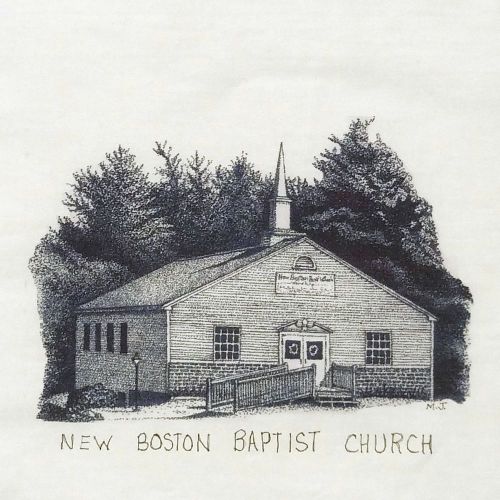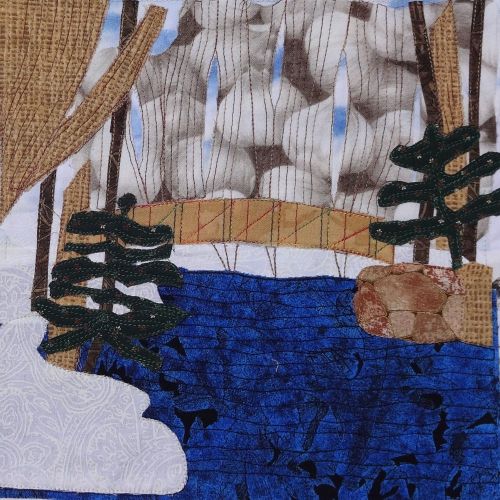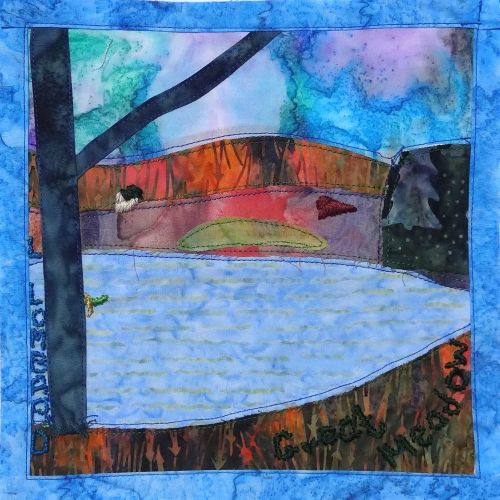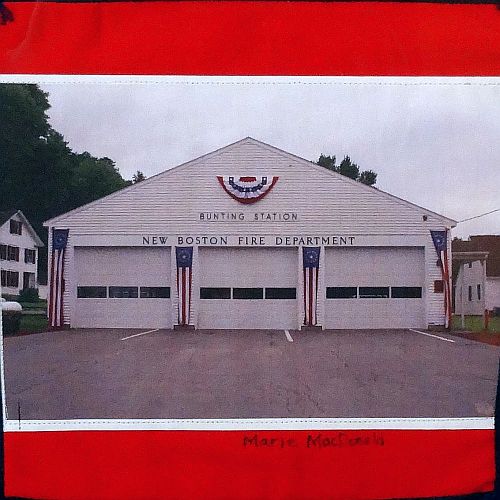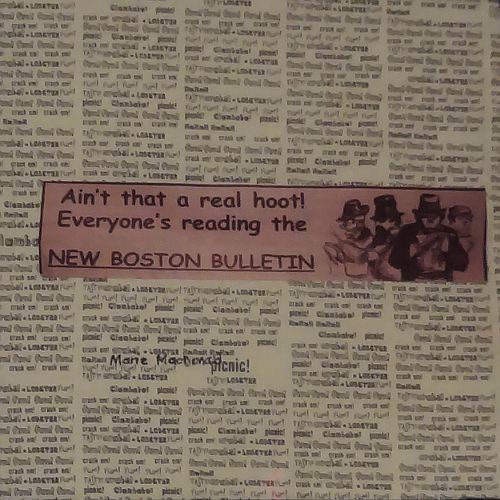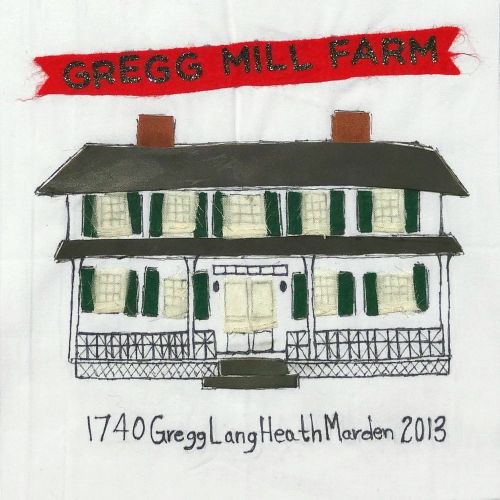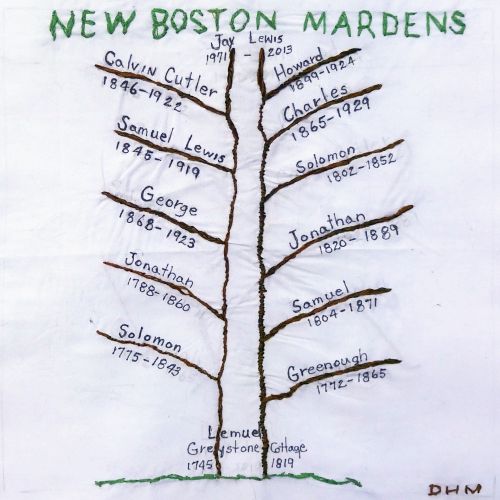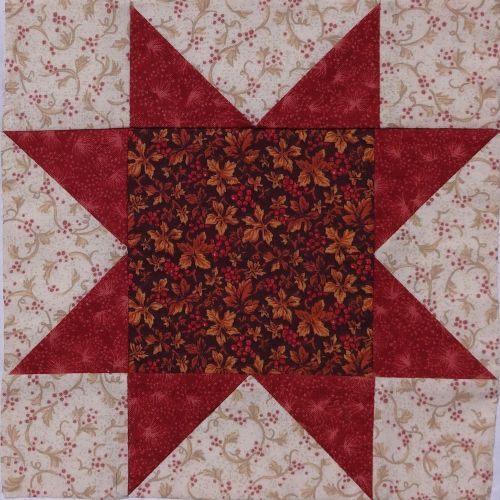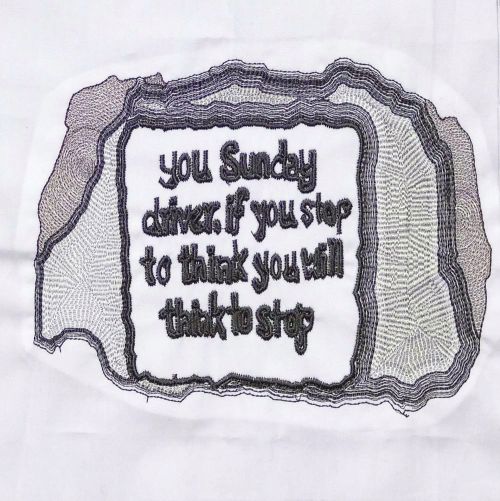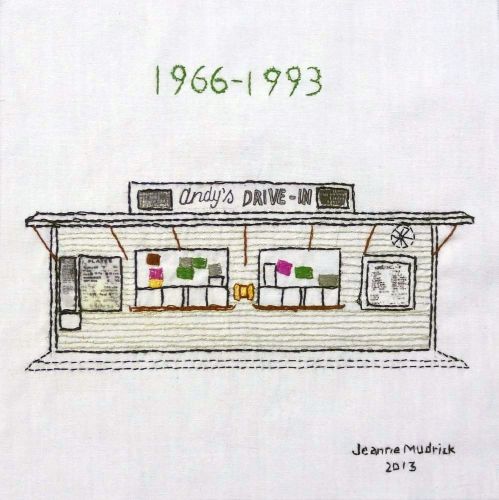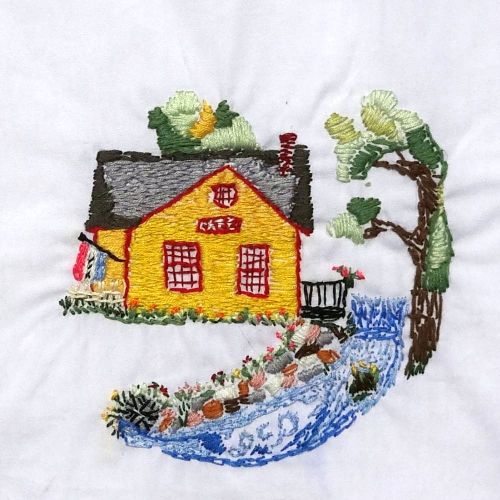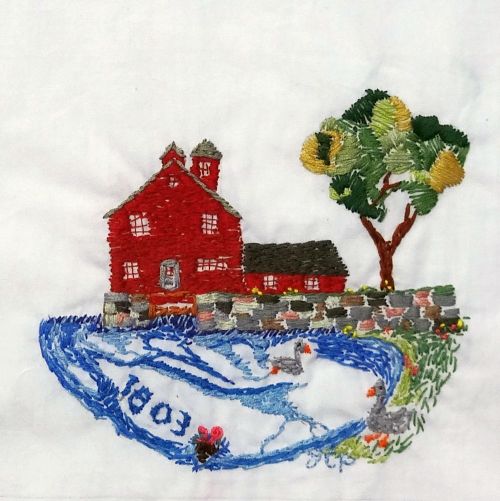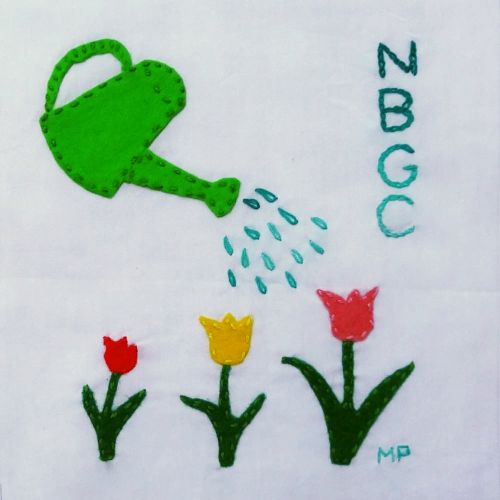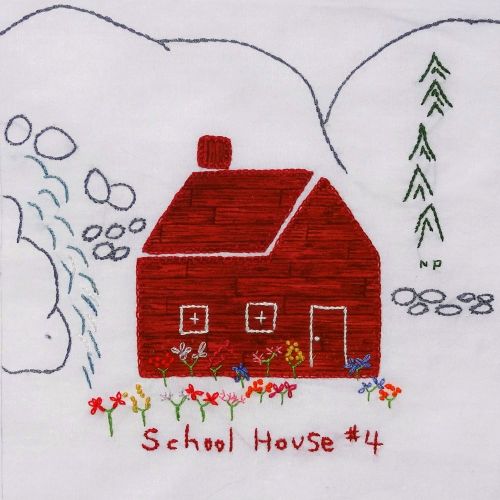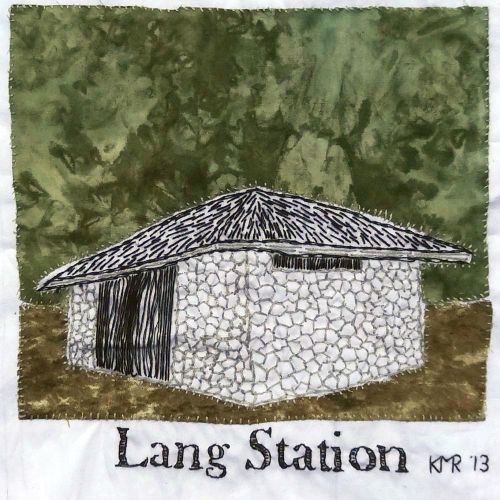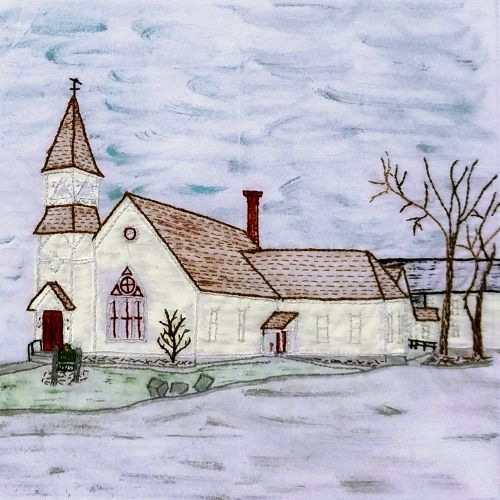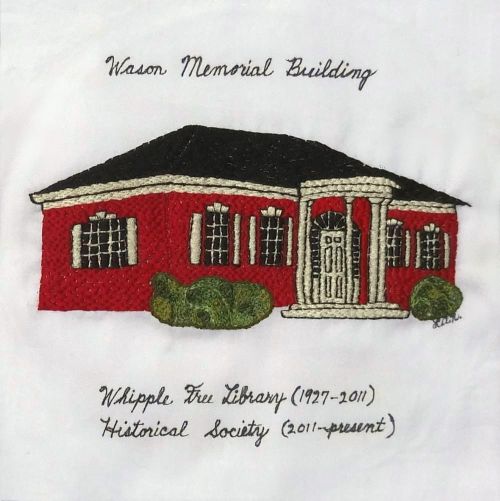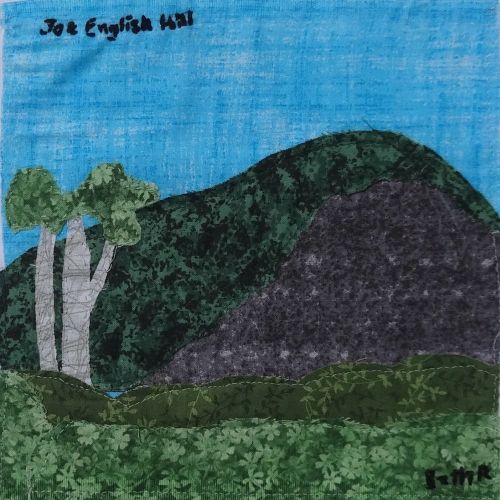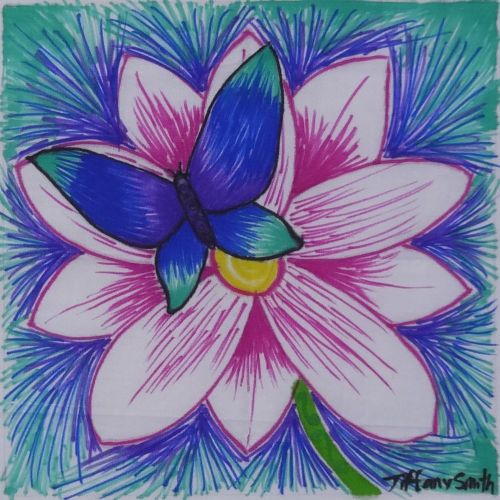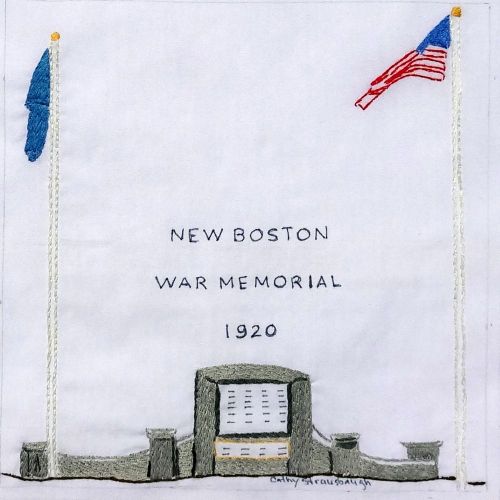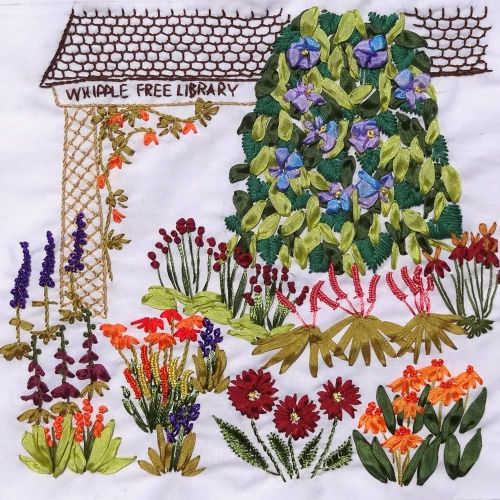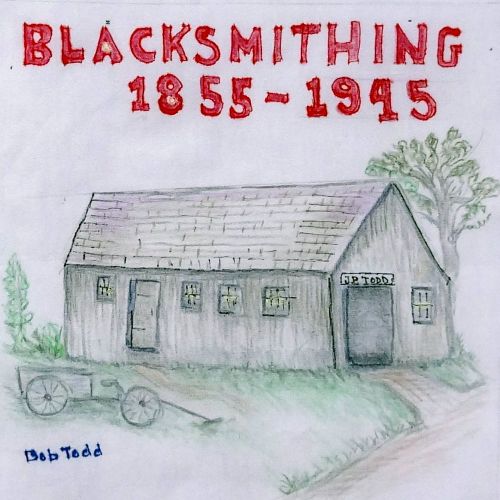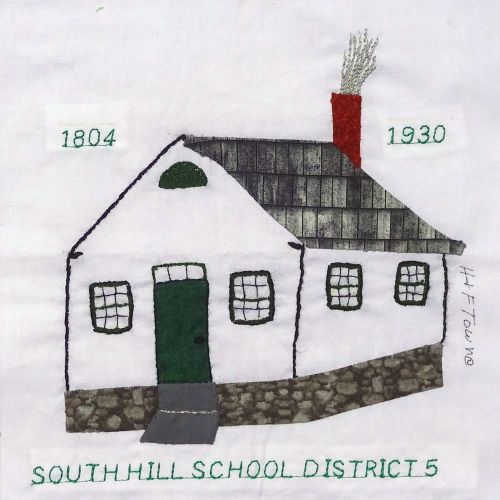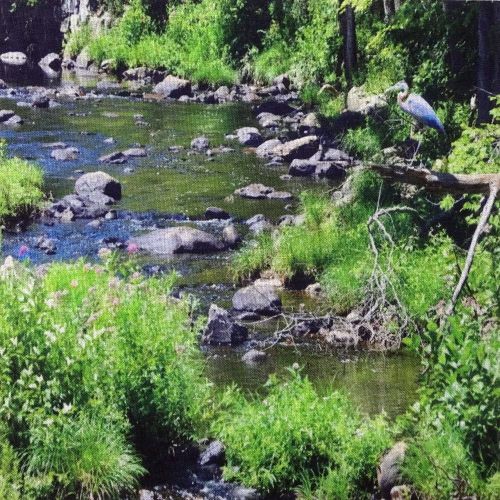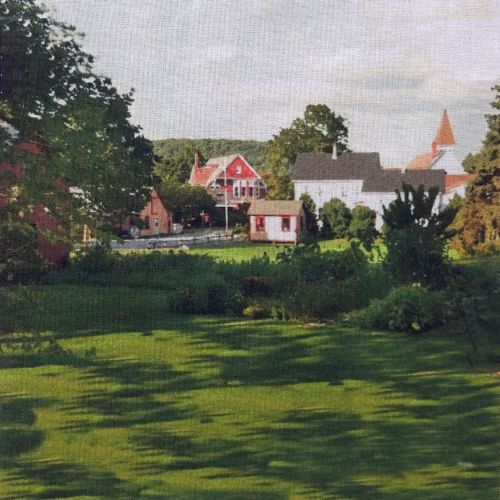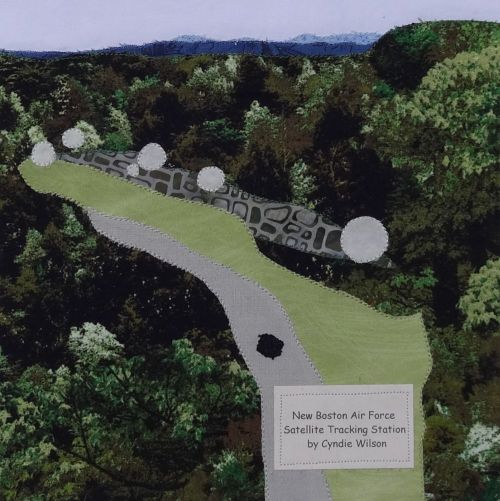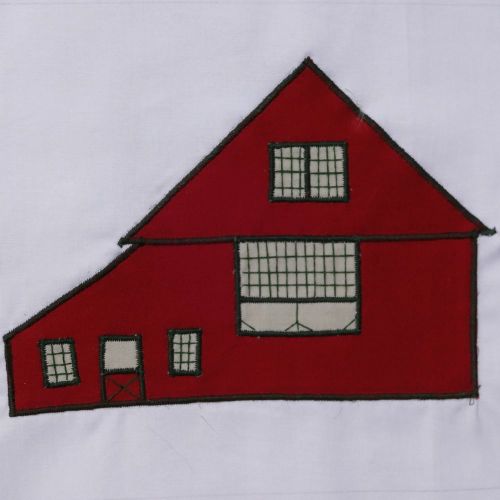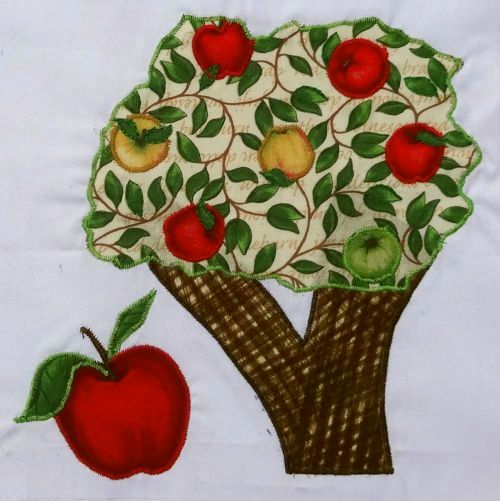 Click here for a printable PDF of the "New Boston 250th Anniversary Quilt".
---
The Artists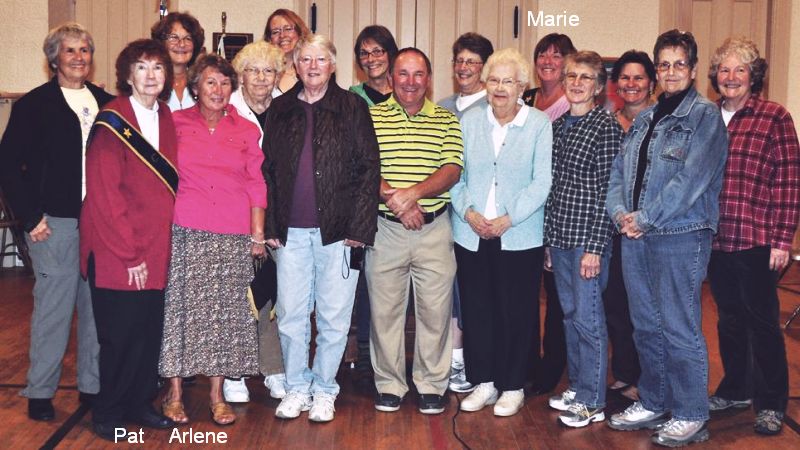 Some of the New Boston 250th anniversary quilt square artists attended the presentation in the Grange Hall.
Pat Bergen and Marie MacDonald helped Arlene Dodge assemble the quilt.
Photo courtesy of Brandi Mitroff and the New Boston Bulletin

Return to the Old Patchwork Quilts from New Boston page.